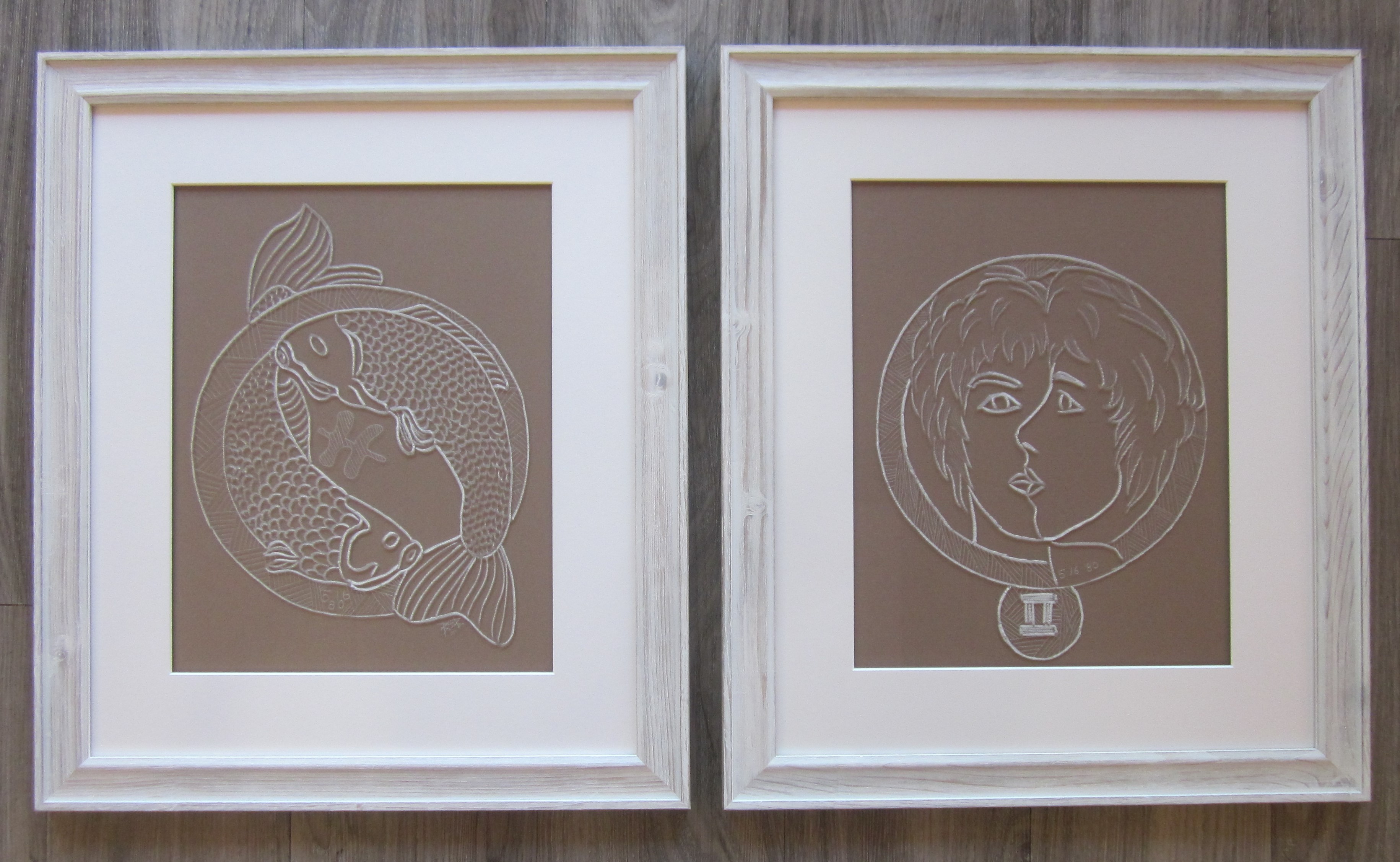 A client brought in two very cool pieces to THE FRAME STUDIO that were framed back in the 80s – and boy did the framing show that! (SEE BELOW. When is the last time you saw malachite laminate?) These two pieces of art done on plexi are of her and her husbands astrological signs. (Isn't that sweet?)

She wanted custom frame them to update these two pieces to fit her current décor.  Working with the colors in her home, she found a framing combination that now brings them back to life and ties them together better.
So you need to redo the framing for something you love?  Call us to make an appointment today!