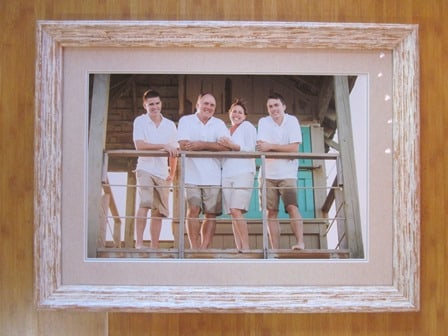 A Little's Photography client wanted to surprise his wife by framing a large family portrait from their beach shoot.  He said that the photo shoot was a fantastic experience; that it wasn't just the pictures that came from that day, it was also the memories of how much fun they had together during the shoot.  He believed his wife deserved to have the portrait up on the wall for everything she had done for their family as a constant reminder of how much she is loved.
She was so amazed with the final product . . and the memories of that day came flooding back.
We at THE FRAME STUDIO are happy that we could be the final piece of this special memory.