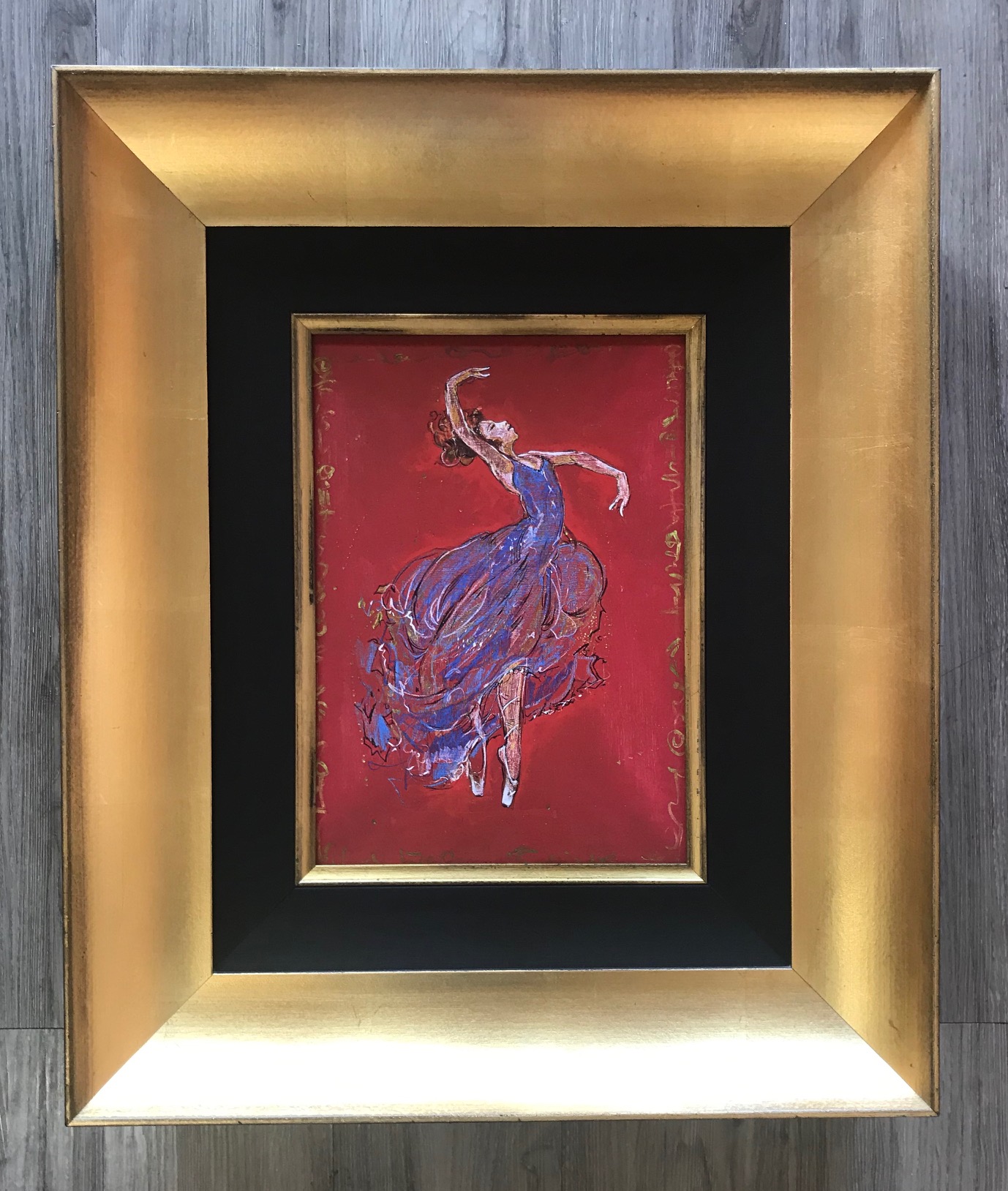 We get the question all of the time "What is the right way to frame a piece of art? Are there rules about the size of matting or framing?"  There is no right way.  Look at these two custom framed pieces – what's the difference between these two?  They are the same piece of art, and they both work with a black and gold framing combination – but there is a difference.  The art is the same size in both pictures, but the finished size is very different.  One is framed simply with a double mat and a thin gold frame, and it looks great.  The other piece is framed with a black linen liner, a gold fillet, and a substantial gold frame and it's got that wow factor.
How you frame your art is a personal preference.  The simply framed piece is good for an accent wall or a smaller space, the substantially framed piece is the show piece of a room.  The larger one commands attention and acts as a focal point for a more important wall – like over the fireplace.  It can even act as the central piece of art on a collage wall.
So now you know that there is no right way to frame something . . . just what's right for you.