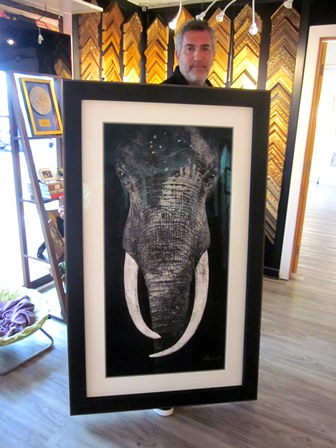 A client brought this beautiful photograph of an elephant in to THE FRAME STUDIO as a memory of a wonderful trip and much time spent in an artist's market being enthralled with the art.  Once he and his wife saw this piece, they had to have it.
Picking out custom framing for this art was easy – it needed to be simplistic but could be more bulky to balance out the size and darkness of the elephant.  When we found this framing combination, there was no question it was the right one.
The detail in this elephant portrait is unbelievable, and the framing helps accentuate it. Plus – the size of the piece really got the presence of this gentle giant across.  We wished we could have kept it!