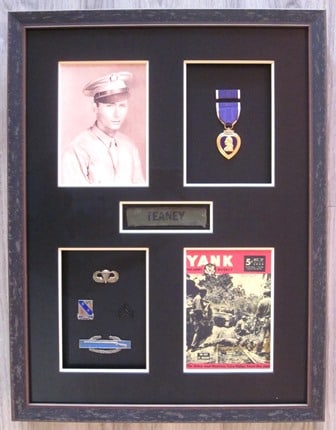 Check out this great shadow box frame that THE FRAME STUDIO was able to create for a client!
Along with the purple heart, a few other items – like rank and branch pins, name tag, and photos – were combined to make this shadow box frame a great representation of the brave man that earned that purple heart.
We were happy to be a part of pulling this memory together.
Thank you to the service men and women of all military branches for keeping us free!!!