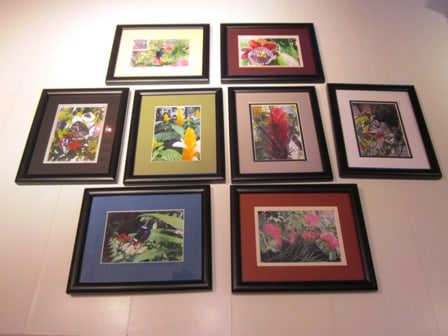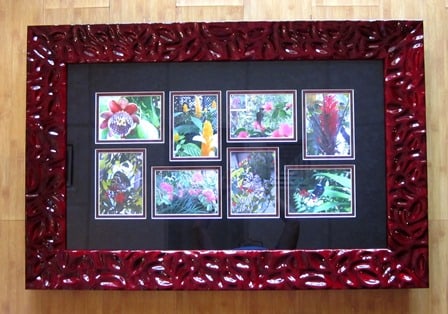 THE FRAME STUDIO's very own Bari Wiggins brought in 8 photographs that she had taken at Butterfly World years ago, that she still loves.  They were originally framed individually, and she decided she wanted to custom frame them to make them work together as one piece.
After playing with the layout, we found something that we all loved.  Then it was just a few more steps to framing choices that would showcase the art work and tie them all together – using Roma's newest Electric Red Lavo frame with some suede matting in black and bordeaux.
Ta-Da!  A cohesive framing package that shows how important these beauties are to the photographer!