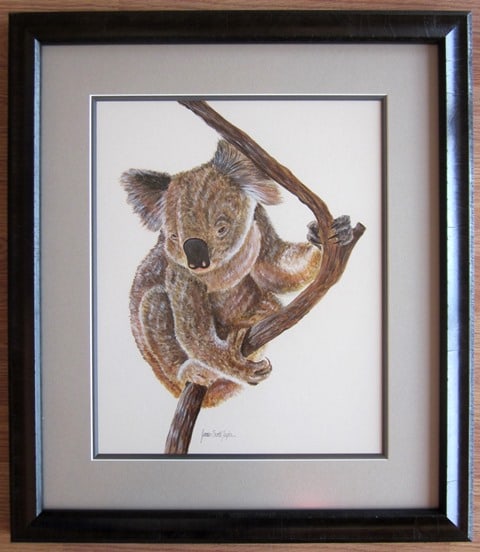 A client recently brought in this painting of a koala that she had framed back in 1979.  She was still in love with the painting, but was looking for a more updated design that could work along with her new living room.
We at THE FRAME STUDIO found a custom framing combination that would work with her new rustic grey living room.  The shift in colors updated the look – that avocado bottom mat was so 70s – while making the koala the warmest part of the design, drawing your eye inward.  We also evened the matting on all sides to give the piece more balance.  Changing the regular glass to Conservation Non-Glare glass was a no brainer to protect the colors of the art while making it easier to see without the reflection.
The client loves her updated painting, and so do we!