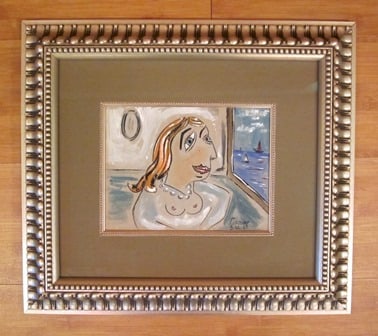 Here is another Picasso that we custom framed recently at THE FRAME STUDIO.  We just can't get enough of that man!
With such subdued colors in this painting, we knew that we had to work with something subtle and almost monochromatic to let this beauty pop.
We, and the client, are very happy with the results!