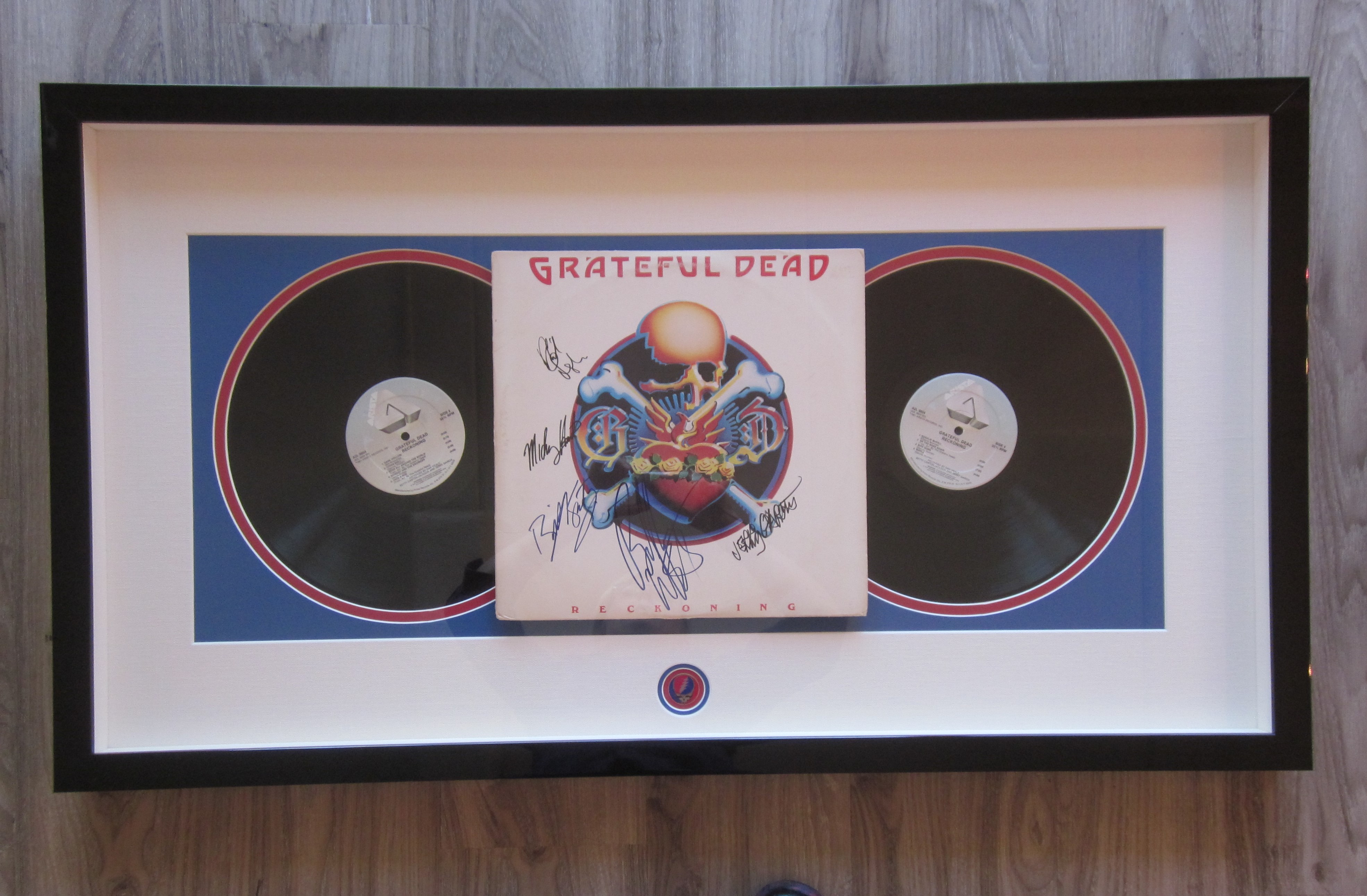 Two of our clients are huge Dead Heads, and they brought in this signed double album "Reckoning" that they wanted THE FRAME STUDIO to custom frame. Yes, we can do that!
We worked together to come up with a framing combination that accentuated the cover art, while also making sure to show the vinyl. It was all done in a shadow box frame to allow for the depth of the records.
If you need a miracle . . . we've got one for you . . . every day!