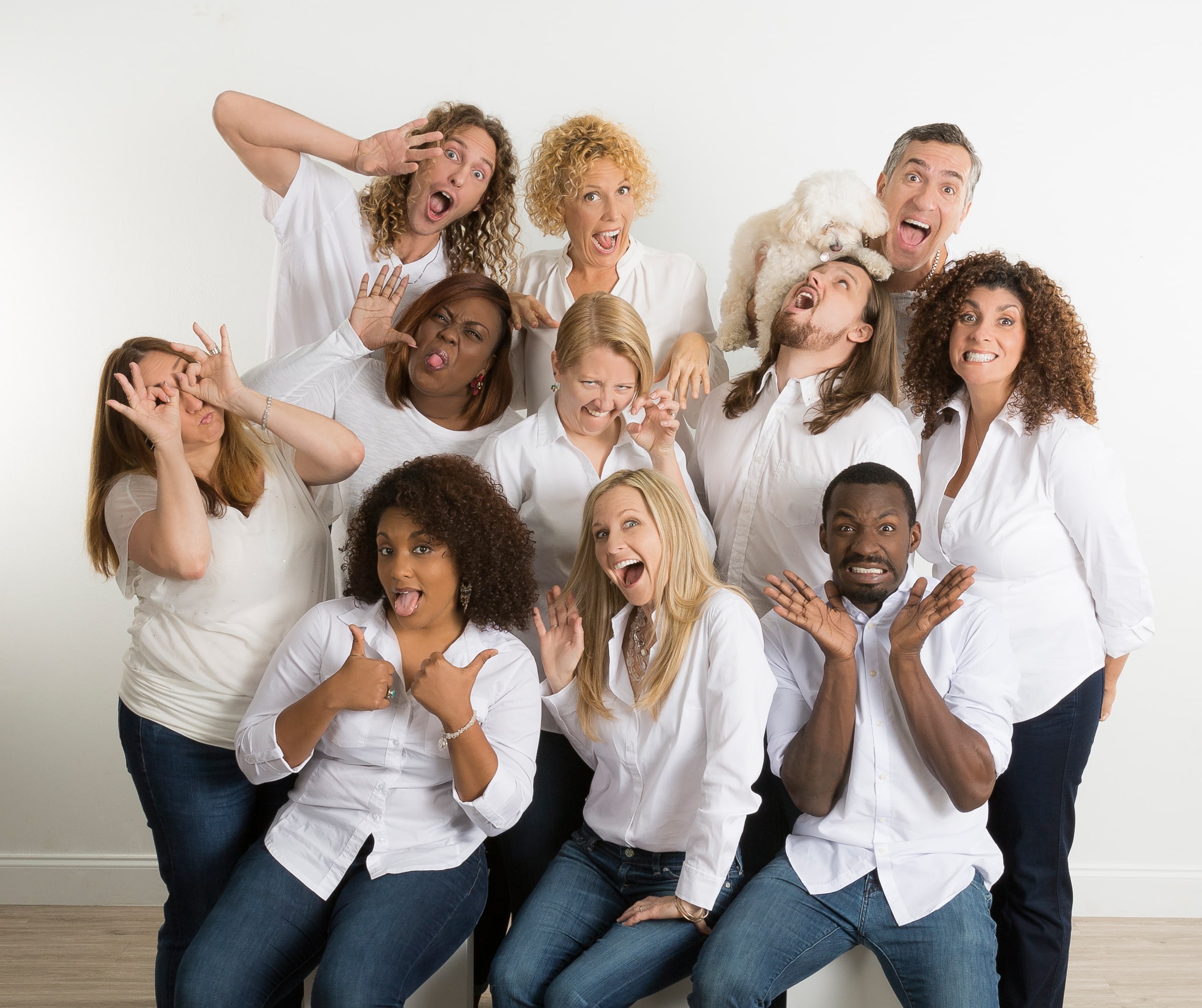 When you look at this 2016 team photo, you may ask yourself "What's making us act so crazy?" You've worked our brains out this year!  Thanks for the record breaking year South Florida!
It really has been a great year, and we are thankful to all of our clients – old and new – for allowing Little's Photography to capture your memories and allowing THE FRAME STUDIO to custom frame all of your treasures to enjoy for years to come.
We hope you have a fun and safe holiday filled with more love than you can handle.
HOLIDAY HOURS FOR LITTLE'S PHOTOGRAPHY AND THE FRAME STUDIO
We will keep our REGULAR BUSINESS HOURS (9:30am – 5:30pm) Monday Dec 19th thru Friday Dec 23rd.
We will be CLOSED for Christmas from Saturday December 24th thru Monday December 26th. (reopening on Tuesday Dec 27th)
We will be CLOSED FOR VACATION from December 31st to January 8th. We will reopen for business January 9, 2017