Delivering exceptional gallery walls for Fort Lauderdale since 2007
Whether you are hanging multiple small pieces of artwork or one large piece of canvas art, deciding on the proper placement of the pieces can seem like a daunting task. You can trust the professionals at The Frame Studio to assist you in determining how to fit multiple pieces in the perfect design for your gallery wall.
Finding the Right Space
Creating a gallery wall with an art or picture collage design can give a room depth, interest and a fully decorated feel. The Frame Studio in Fort Lauderdale, FL specializes in helping clients create a wall grouping design in the right space in your home or business. Art collage designs do not need to be limited to one large wall, but can also be hung around doors, windows and above furniture.
Creating a Custom Style
Gallery walls and wall grouping designs are typically in a grid or linear arrangement. The team at The Frame Studio will consult with you to ensure that they understand the style you want to feel in the room. Picture collage designs can be crisp and clean in a formal arrangement or they can be relaxed and personal for a more casual setting.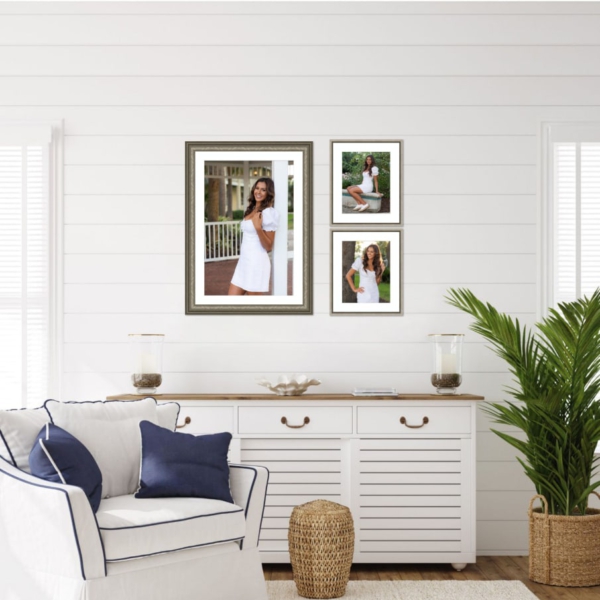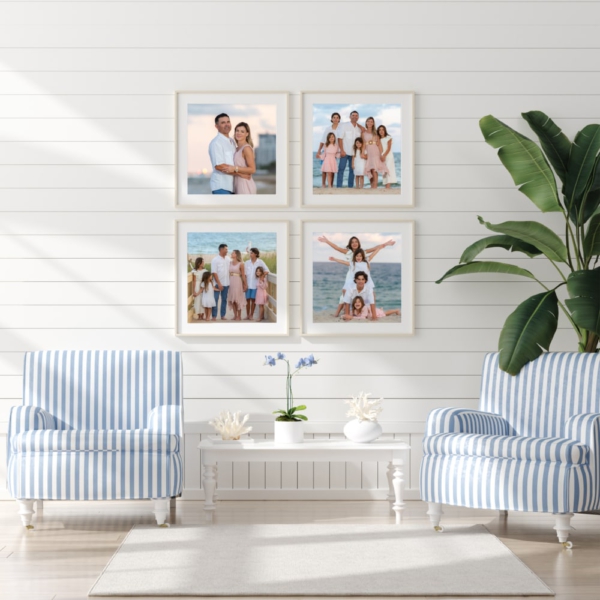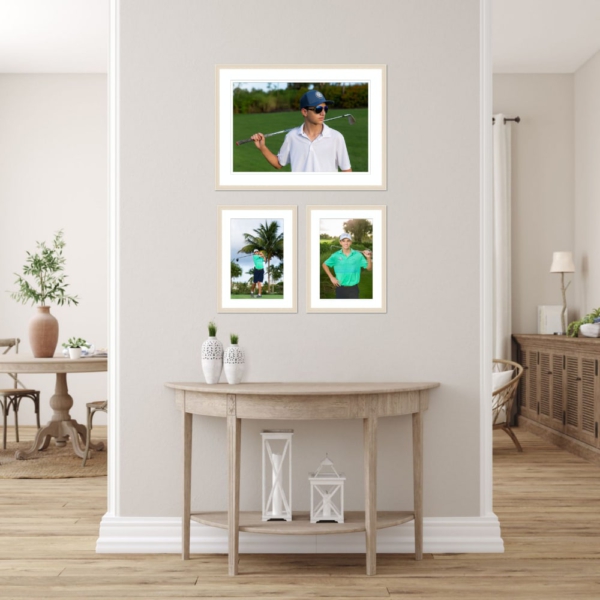 Recent gallery walls
This error message is only visible to WordPress admins
Error: There is no connected account for the user 17841402333438348.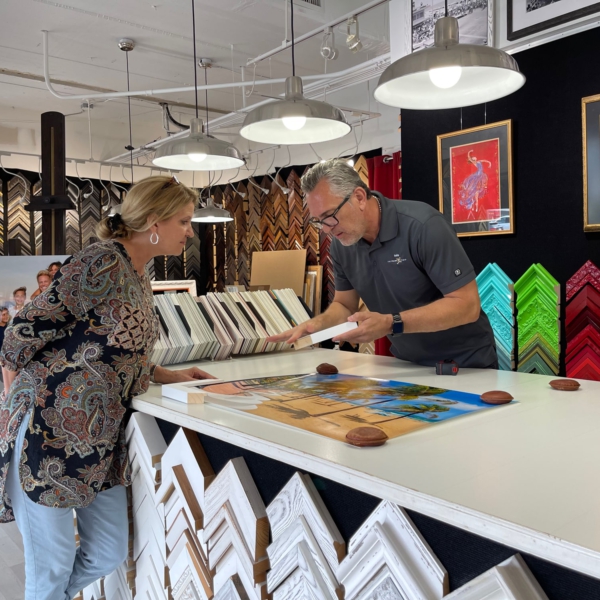 Step 1
We Ask Questions
Learning about your piece, where it will live, and the why behind the project, is an important 1st step. Our guidance is based on what we see and hear.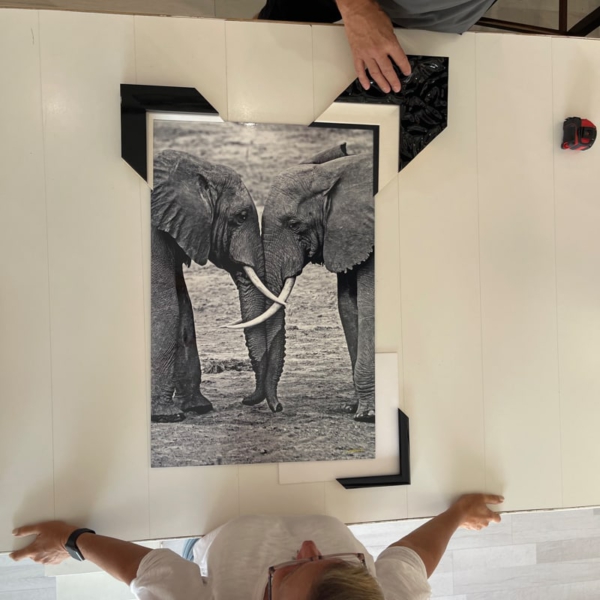 Step 2
Good - Better - Best
Whether it's your budget or the significance of the piece, we can show you great choices at multiple price points. You choose what's right for you.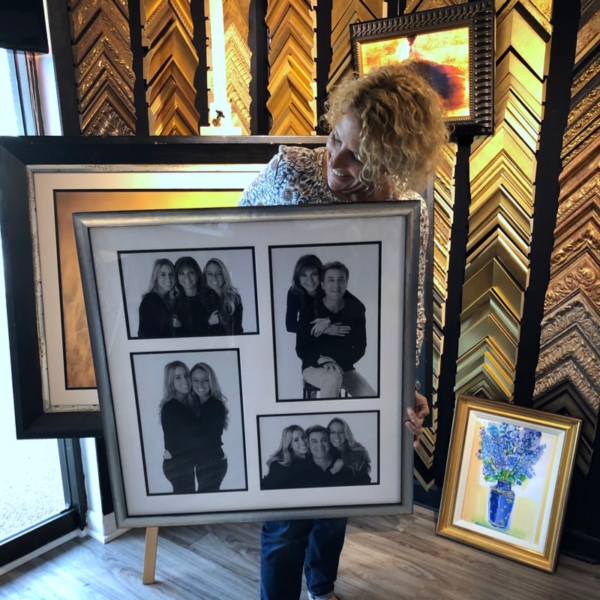 Step 3
We Craft and Deliver
Our craftsmen manage every detail of your project. It never leaves our shop. In most cases 2 weeks or less, it is ready for pick-up or delivery. It's that simple.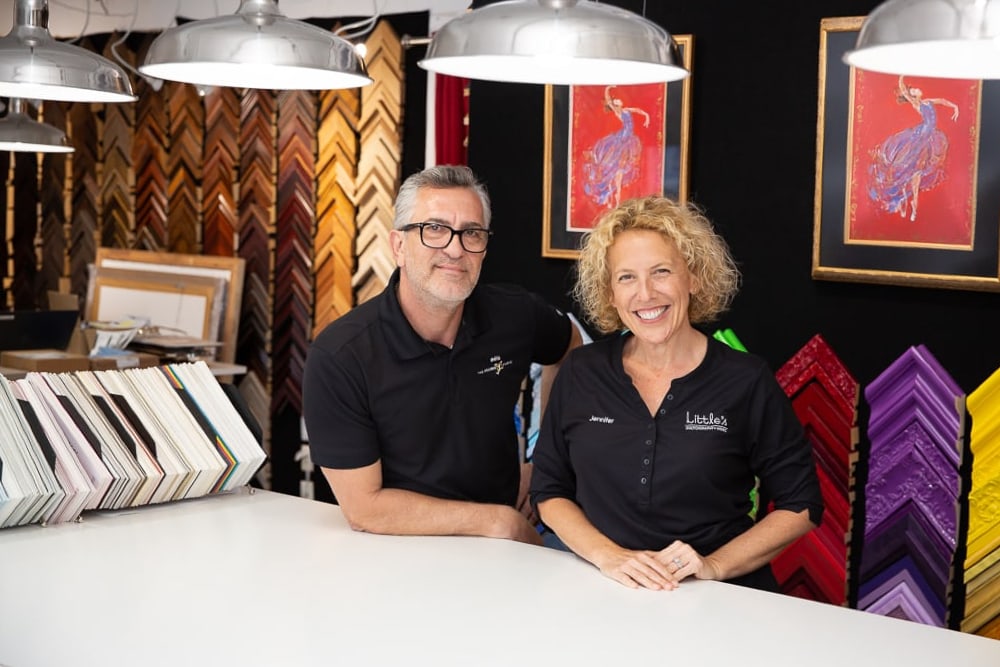 Need more information?
If you're like most of us, when you're not sure how to finish a project, you let it sit for a while… a long while. Let us make it easy for you; it's what we've been doing best since 2007. We promise, no one tries to sell you things you don't need or want. You can count on real, authentic customer service from start to finish. Click, call, or just bring your piece in, and we'll handle the rest.
Contact Us
or
Schedule a Visit