Delivering exceptional frame repair for Fort Lauderdale since 1998
Custom frames can often be quite the investment, so when there is damage to a frame, you want the opportunity to be able to repair it rather than replace it. The Frame Studio in Fort Lauderdale, FL provides high-end photo frame repair services to make your framed work look as good as new.
Types of Frame Repairs
Many different types of damage can occur to picture frames over the years. The team at The Frame Studio are equipped to handle any type of damage your frame may have experienced.
Rejoin Frames
During moves or accidental drops, the joints of photo frame corners can be damaged. Because many framed pieces have antique or sentimental value, trusting a framing professional to repair the damaged joints is the best option.
Frame Part Replacement
Over time, mats may discolor, glass breaks and frame moulding becomes outdated. The Frame Studio has the up-to-date contemporary and conservation materials to replace all these and give your frame the makeover it needs.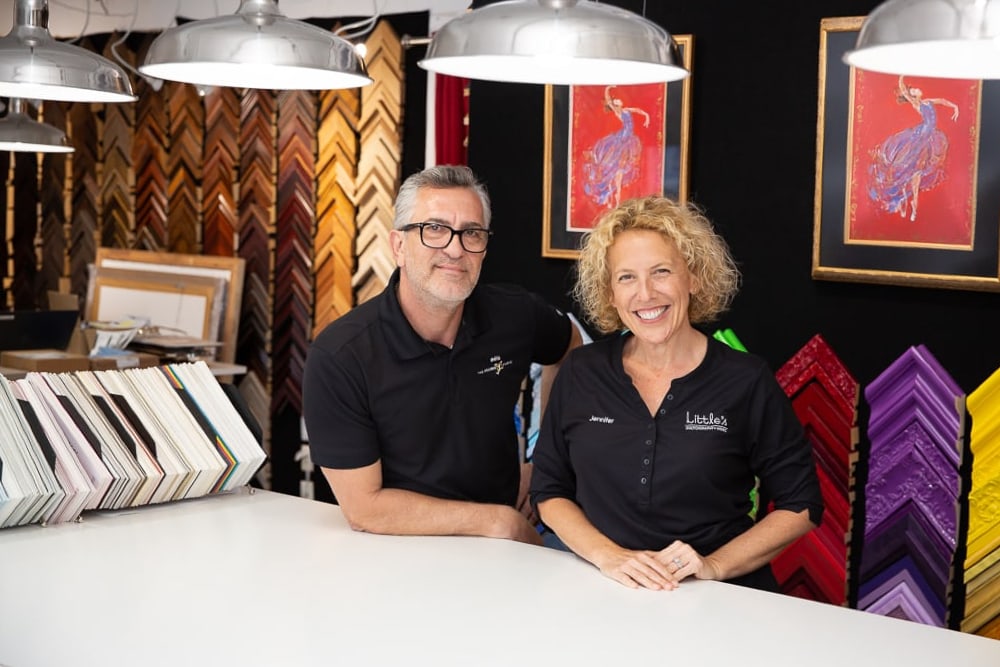 Need more information?
If you're like most of us, when you're not sure how to finish a project, you let it sit for a while… a long while. Let us make it easy for you; it's what we've been doing best since 2007. We promise, no one tries to sell you things you don't need or want. You can count on real, authentic customer service from start to finish. Click, call, or just bring your piece in, and we'll handle the rest.
Contact Us
or
Schedule a Visit