Delivering exceptional custom framing for shadow box display cases for Fort Lauderdale since 2007
The Frame Studio in Fort Lauderdale, FL knows the detail that goes into creating a unique and professional looking shadow box display case. Shadow boxes offer a classy way to display your favorite collectibles and pictures so they do not become confined to a box on a shelf.
Types of Shadow Box Display Cases
Shadow box display cases can be used to showcase one dimensional pieces as well as 3-D objects. Whether it be your favorite mementos, a timeless piece of art or your favorite sports memorabilia, The Frame Studio will customize your piece to make it original to you.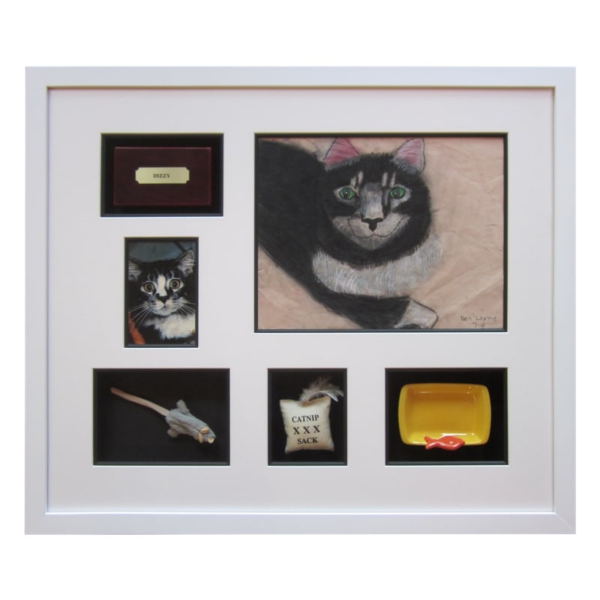 3-D Objects
Our experienced staff can guide you through framing 3-D objects by helping you select the right framing solution for your artwork. Most 3D objects will require the use of a box frame. We will ensure that the correct sized frame and materials are used to customize your piece.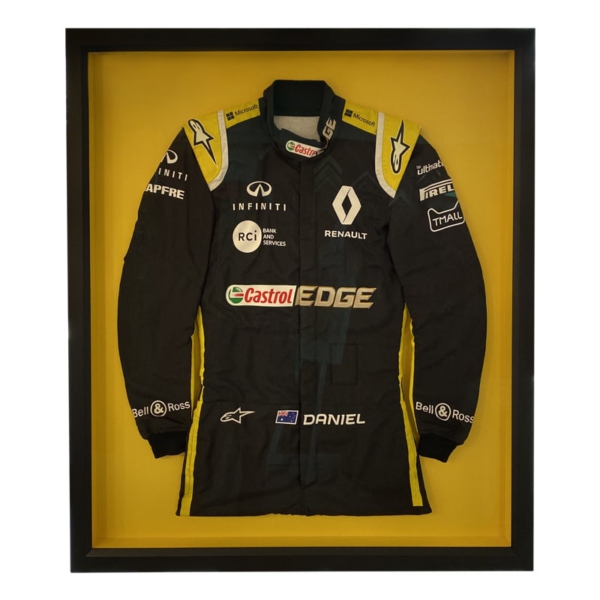 Sports Memorabilia
A common use of shadow box display cases is to frame and display sports memorabilia. The Frame Studio is skilled in shadow box framing objects such as sports jerseys, balls, helmets and more.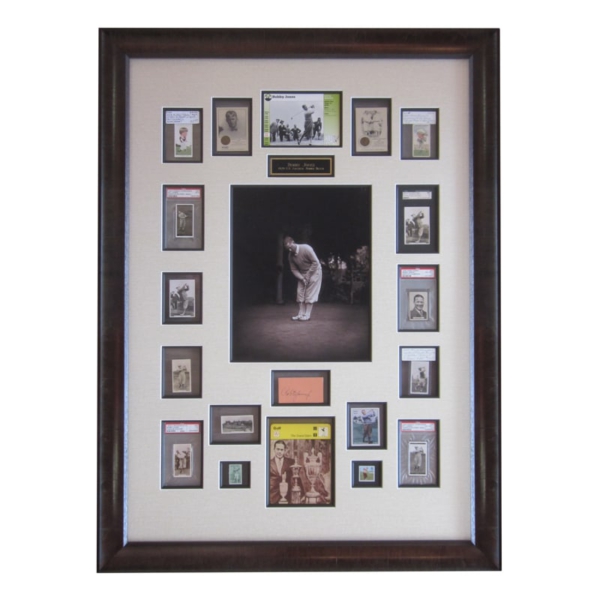 UV Filtering Glass and Acrylic
We realize that items you are interested in displaying in shadow boxes are prized possessions. If you are concerned about the fading or preservation of your custom shadow box display, ask us about our UV filtering glass and acrylic options.
Recent shadow box display cases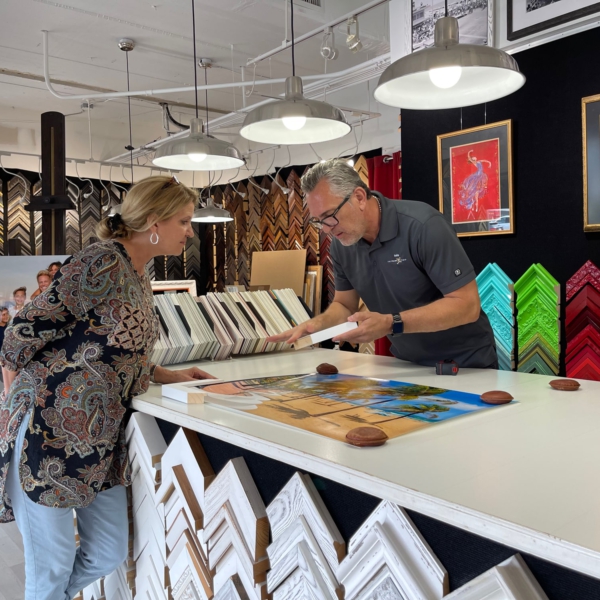 Step 1
We Ask Questions
Learning about your piece, where it will live, and the why behind the project, is an important 1st step. Our guidance is based on what we see and hear.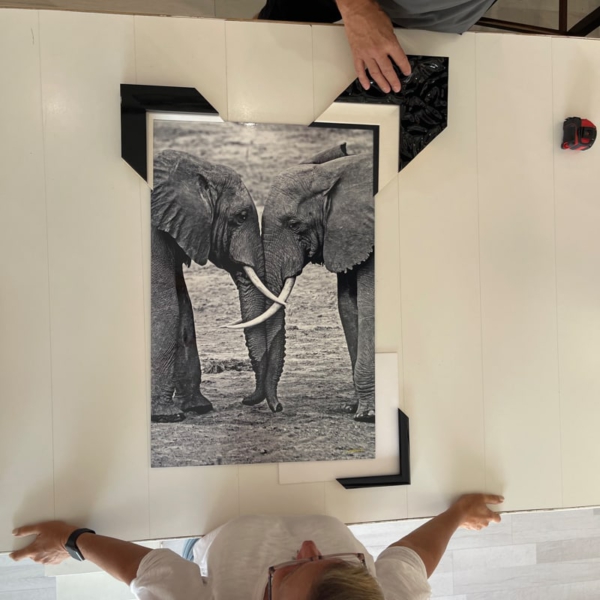 Step 2
Good - Better - Best
Whether it's your budget or the significance of the piece, we can show you great choices at multiple price points. You choose what's right for you.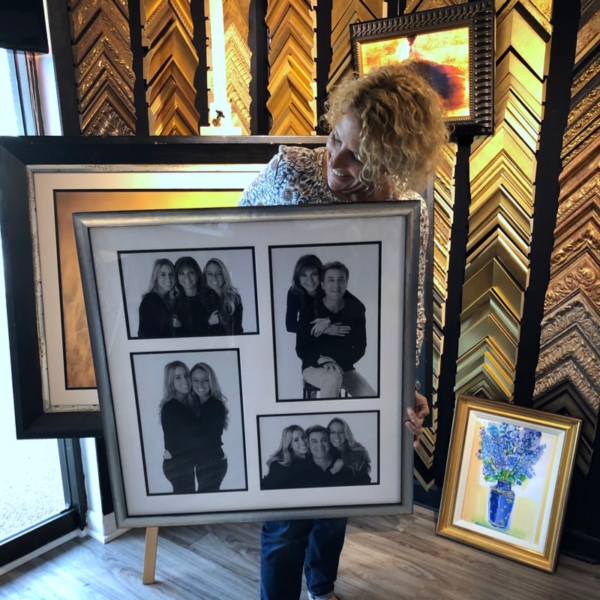 Step 3
We Craft and Deliver
Our craftsmen manage every detail of your project. It never leaves our shop. In most cases 2 weeks or less, it is ready for pick-up or delivery. It's that simple.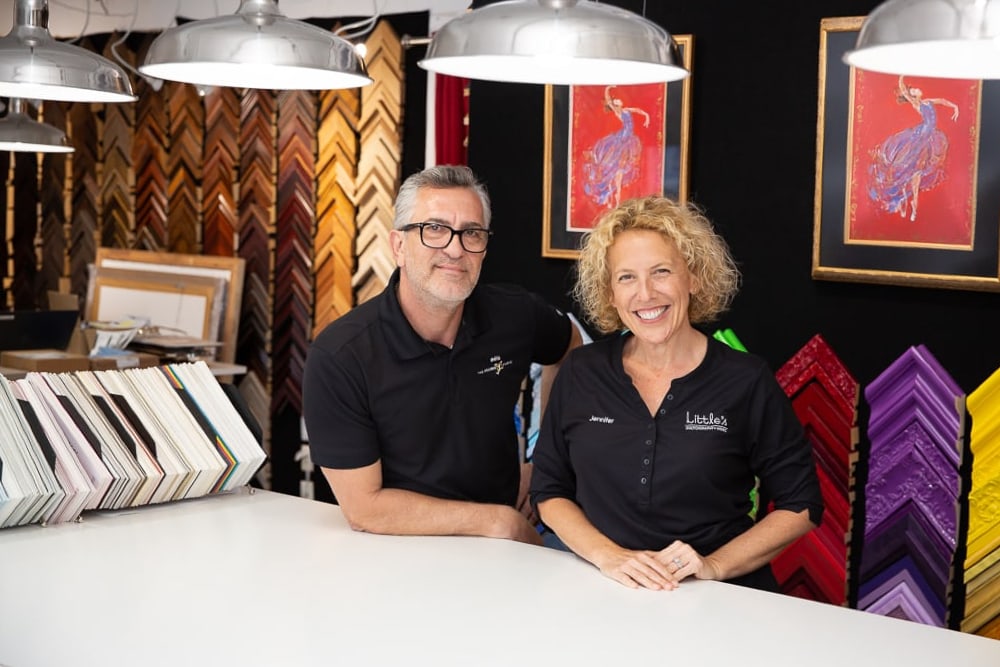 Need more information?
If you're like most of us, when you're not sure how to finish a project, you let it sit for a while… a long while. Let us make it easy for you; it's what we've been doing best since 2007. We promise, no one tries to sell you things you don't need or want. You can count on real, authentic customer service from start to finish. Click, call, or just bring your piece in, and we'll handle the rest.
Contact Us
or
Schedule a Visit