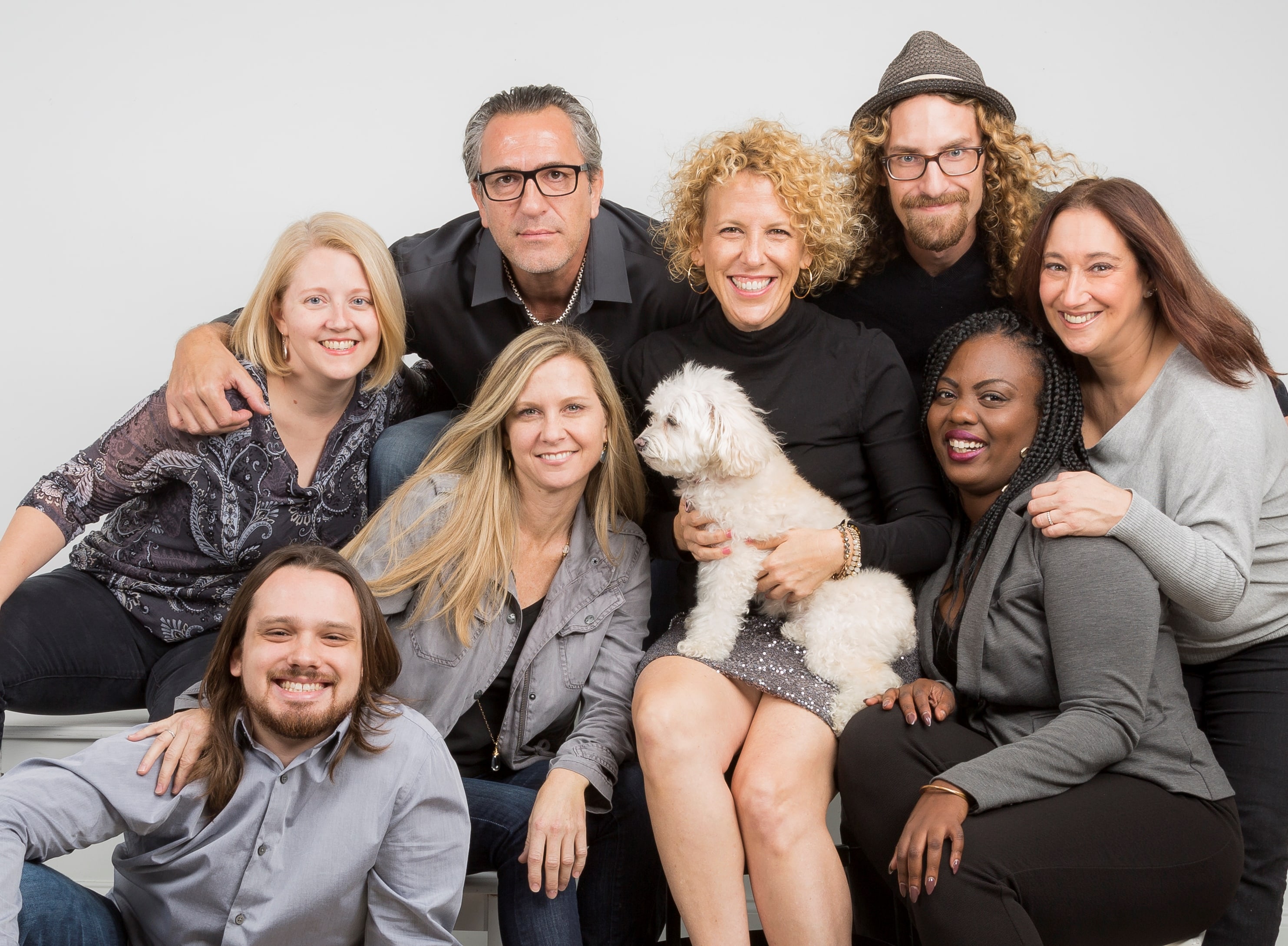 The Team
I'm Bela Kiss (the one holding our dog Lola) and I am pictured here with our team – Jelty, Jen, Khye, and Bari. THE FRAME STUDIO is a family run business that we opened as a complementary business to Little's Photography (formerly known as Little Creations).
The Frame Studio is at 2552 N Federal Hwy in Fort Lauderdale. Just a little north of Whole Foods on the east side of US1.
We do fine custom framing, custom mirrors and also sell photo frames and art. (We do not sell candles, jewelry, or tchotchkies.) For those who appreciate beautiful frames, you should come in and see our extensive frame collection. We carry high end frame companies like Roma, and Larson Juhl, as well as the exquisite Concerto Line.
Feel free to come and browse the Artaissance (web-based) gallery – a service where you can order beautiful custom sized art to be printed and shipped to THE FRAME STUDIO for framing.
We invite you to come in and experience our studio; bring in your art for custom framing, a photo restoration job, digital images for printing, or just come in and say hello to Lola!