Delivering exceptional custom printing for Fort Lauderdale since 2007
Is it time to get those memories off of your computer or phone and onto your wall? The Frame Studio in Fort Lauderdale, FL offers digital photo printing services to bring your digital photos and art to life.
Ways to Get Prints
To get started with your custom printing, you can bring us digital files in a variety of ways. Whether you have your photos on a CD, thumb drive, your phone or your computer, we can help you turn your digital photos into printed pieces.
High Quality Custom Prints
The Frame Studio delivers true-to-life colors and images when creating your prints. You can trust that our prints will last for a century or more once properly framed or preserved. See our custom framing options here.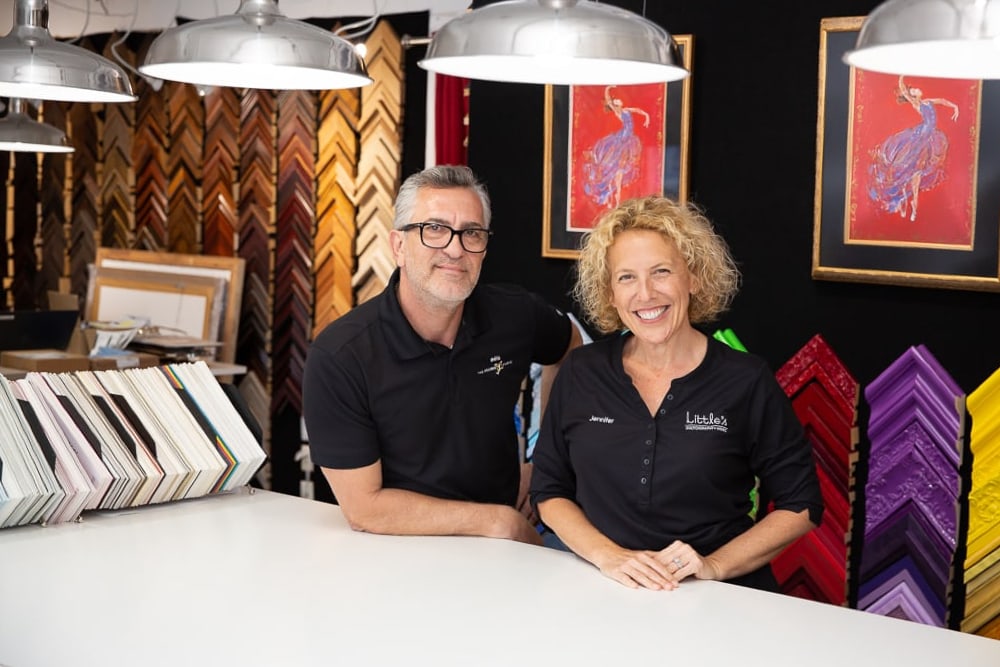 Need more information?
If you're like most of us, when you're not sure how to finish a project, you let it sit for a while… a long while. Let us make it easy for you; it's what we've been doing best since 2007. We promise, no one tries to sell you things you don't need or want. You can count on real, authentic customer service from start to finish. Click, call, or just bring your piece in, and we'll handle the rest.
Contact Us
or
Schedule a Visit